March: Grades 9th – 10th
4 H Congress
Since its beginning in 1948, Congress has given more than 31,400 4-H'ers and volunteer leaders firsthand experience in state government. 4-H Congress is truly a citizenship experience. At 4-H Congress, you will learn about civic engagement, including things such as state government, service to others, and the election process. While at Congress you will serve as a 4-H senator or representative and form a "junior" state Congress. You also will participate in a service project. You may even choose to run for office. After Congress, you can take the "next steps" to continue your civic engagement in your local community! 4-H Congress is only open to 9th and 10th grade students only. Delegates will be selected from active senior high 4-H members.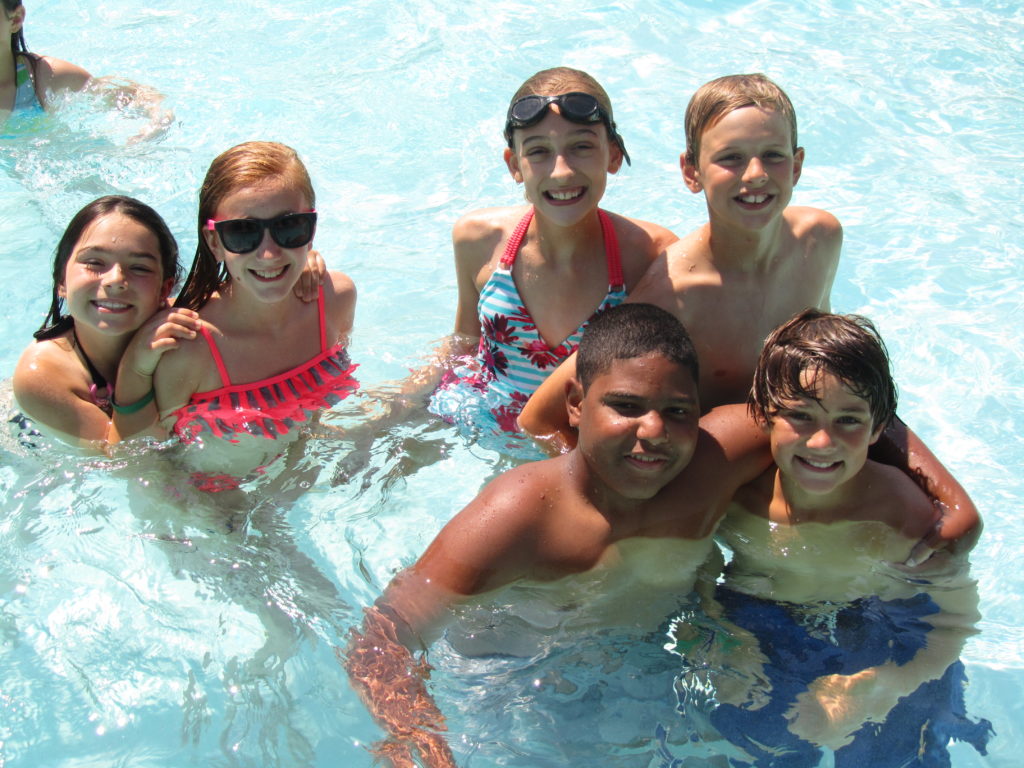 May: Grades 6th – 8th
Jr. High Adventure Camp, Clyde York 4-H Center, Crossville
4-H Adventure Camp is for 4-H'ers who have completed grades 6-8. This camp offers adventure-type and active-engaged programming. Previous programming themes included outdoor living and wildlife.
May: Grades 9th – 12th
FCS Behind the Scenes Tour, Nashville
FCS Behind the Scenes gives high school 4-H'ers the opportunity to learn about different aspects of Family and Consumer Sciences. This years camp will be held in Nashville. While at the camp youth will have the opportunity to attend hands-on workshops, fashion focused tours, and be able to shop. They will have the opportunity to hear Project Runway finalist & designer Amanda Valentine speak about her experiences as well as attend see the studio of clothing designer, Manuel, who dresses country music stars. The trip will be rounded out by a trip to the Country Music Hall of Fame and the Broadway show "The Newsies" at TPAC.

June: Grades 4th – 6th
Junior 4-H Camp, Ridley 4-H Center, Columbia
June 20-24, 2022 – Signs ups begin May 3, 2022 for Jr. Camp at Ridley/Columbia
Junior 4-H Camp is for 4-H'ers who have completed grades 4-6. Activities include swimming, shooting sports, mini golf, group sports, fishing, tubing, nature hikes, leathercraft and woodworking, T-shirt airbrushing, skits, music, and more.
June: Grades 6th – 8th
Any Jr. High 4-H'er wishing to participate in this fun-filled conference should complete a record book in their best project. Don't let this scare you! The 4-H agents are here to help you get organized. This conference is for participants in approximately 15 selected projects. To attend this conference, you will travel to the UT-Knoxville campus where you will not only receive special training and hands-on experience, but you will also enjoy a trip to Dollywood and other recreational activities.
June: Grades 5th – 12th
4-H'ers learn appropriate skills to succeed in a variety of shooting sports and related areas such as archery, riflery, shotgun, muzzle loading, and hunting. This camp emphasizes safety, correct form, and responsible use. Other recreational activities will also take place such as swimming, crafts, tubing, putt-putt, etc.
June: Grades 6th – 7th
Electric Camp
Electric Camp 2022 takes place June 27-30 at UT Knoxville campus
Electric Camp is a fun-filled, rewarding adventure in electricity held at the University of Tennessee, Knoxville. The camp features learning centers staffed by electric utility professionals. Each learning center will use hands-on activities that allow 4-H'ers to learn about electricity by doing. A 4-H'er does not have to be enrolled in the electric project to attend the camp, but they should have an interest in this area. 4-H'ers may attend Electric Camp only once.
July: Grades 6th – 8th
Are you interested in fashion and decorating? What about arts and crafts? If you are, then this camp is for you. You will learn how to sew more effectively. You will also learn more about style, fashion merchandising, and brand comparison.
July: Grades 9th – 12th
Are you interested in learning new things? Do you like to have fun, dance, make friends? Then 4-H Roundup is the place for you! Since 1924, Tennessee 4-H'ers have gathered annually on a campus of the University of Tennessee for 4-H Roundup. All your project work will eventually pay off as you enjoy the 4-H Roundup event. 9th-12th grade 4-H project winners from each region attend this exciting event to compete for the state title and a trip to National 4-H Congress in Atlanta. The State All Star Conference is also part of the 4-H Roundup program. All Stars conduct service-learning projects and recognize outstanding service projects. 4-H Roundup is only open to 4-H Project Finalist and All Star members.